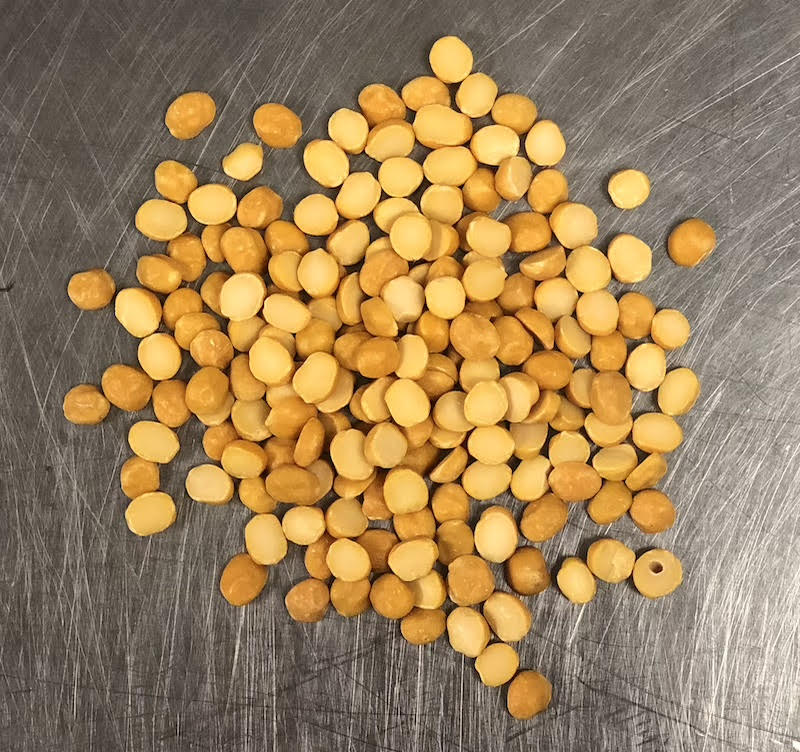 Chana Dal
Chana Dal are split desi chickpeas, related to the garbanzo bean but smaller.
Delicious in soup, curries, salad, pasta dishes, rice dishes.
Good source of iron, protein and potasium. Low in total fat with no cholesterol they are easy to digest and are very healthy. 
Channa Dal has one of the lowest Glycemic Indexes of any carb even though almost two-thirds of its calories come from carbs. Its index is 8, Garbanzo beans GI is 36.
Diets rich in whole grain foods and other plant foods low in total fat, saturated fat and cholesterol, may reduce the risk of heart disease and some cancers.