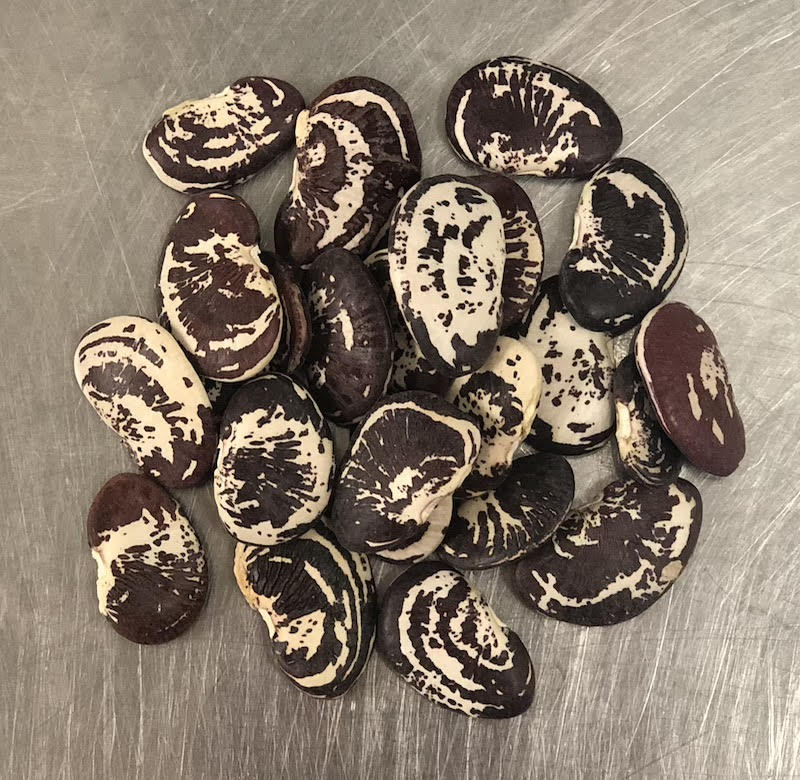 Christmas Lima Beans
Christmas lima beans are gorgeous beans, streaked with maroon on a cream background. They cook up large and have a chestnut like flavor.
Use them in soups, salads, casseroles, curry, chili, rice or as a side dish with meat.
Excellent source of fiber and a good source of iron.