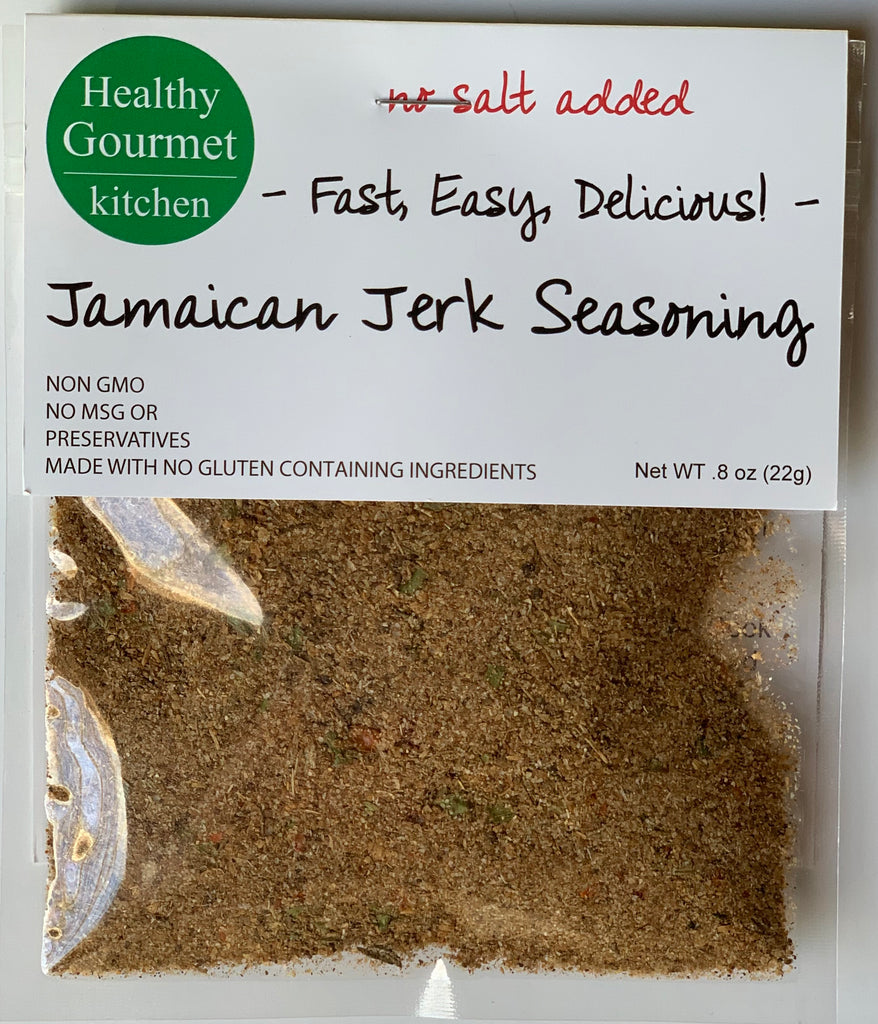 Jamaican Jerk Seasoning
Makes fantastic jerk chicken and is also great on beef, pork, seafood or vegetables. 
Jerk cooking dates back at least several centuries and can be either a dry rub or wet marinade and grilled over wood. Today Jerk is typically cooked over charcoal or even on gas grills. 
Recipe included for Jerk Salmon with a mango black bean salsa.