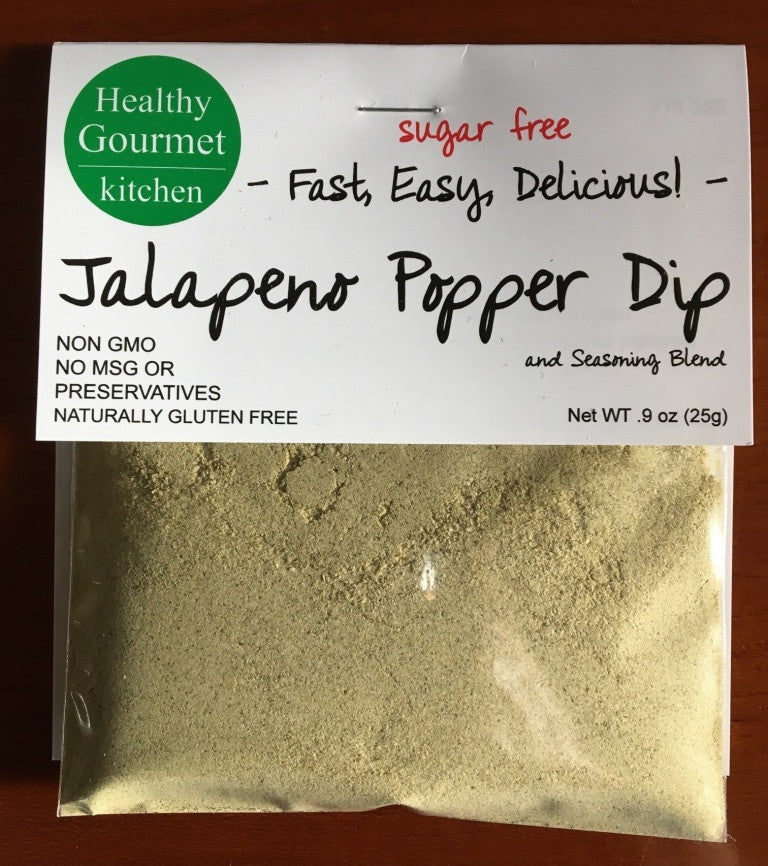 Jalapeno Popper Dip
Some like it hot! Indulge your taste buds with our irresistible Jalapeno Popper dry dip mix! Bursting with the perfect balance of spicy jalapeno and creamy flavors, this mix is sure to become a party favorite. Simply mix the blend with sour cream and mayonnaise, or plain greek yogurt and you'll have a smooth, zesty dip that's perfect for dunking chips, veggies, or even spreading on your favorite sandwiches. Whether you're hosting a get-together with friends or simply enjoying a cozy night in, this dip is sure to spice up your snack game. So why settle for ordinary dips when you can add a kick of flavor with our Jalapeno Popper dry dip mix? Order now and experience the ultimate blend of heat and creaminess!
Makes two batches of delicious Jalapeno Popper dip, use with celery sticks, carrot sticks, chips, pretzels or tortilla chips. Also make a great rub for chicken.
This dip is made with no gluten containing ingredients, vegan, keto friendly, paleo and 0 points on weight watchers if you use plain non fat greek yogurt.
No added sugar. Never any added msg or preservatives.
Yum