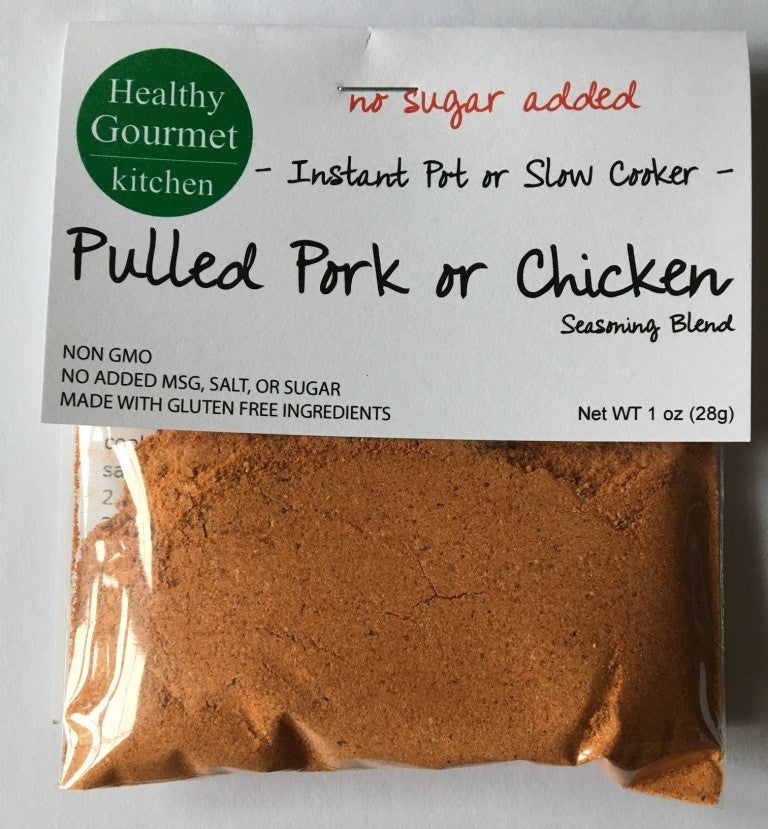 Slow Cooker or Instant Pot Pulled Pork or Chicken Seasoning
Delicious pulled pork or chicken seasoning mix. No salt or sugar added.
One of our most popular slow cooker seasoning mixes - can also be used in oven or smoker.
All premium spice blend with none of the added junk. Clean eating at it's best.
Yum