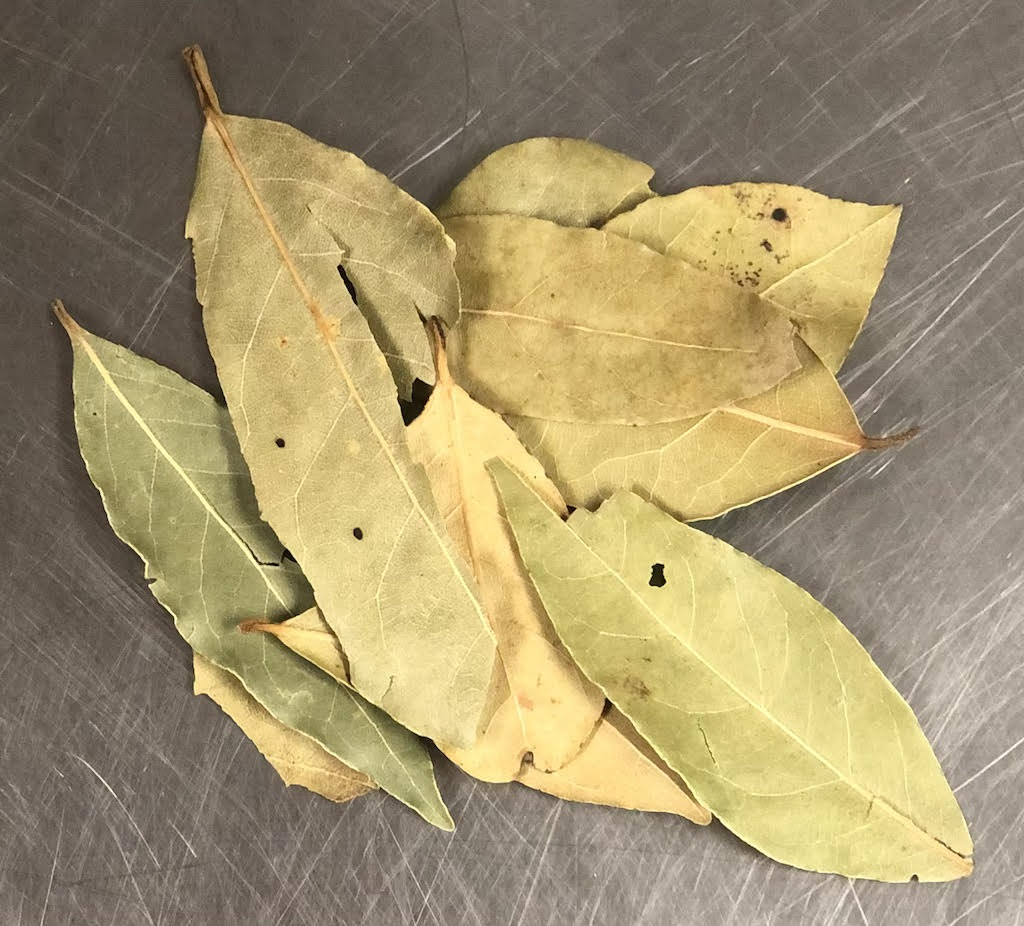 Organic Bay Leaves
Broken Bay leaves - we pick through our "whole" bay leaves for our soup mixes and these bay leaves didn't quite make the cut because they were undersize or broken. They work just as well and we hate to have them go to waste.
Enjoy these organic bay leaves in soups, stews, braises and pasta sauce.
Bay leaves are also known as sweet bay, true laurel and sweet bay.
These leaves are non irradiated and are grown in Turkey
Each package weighs .20 ounce