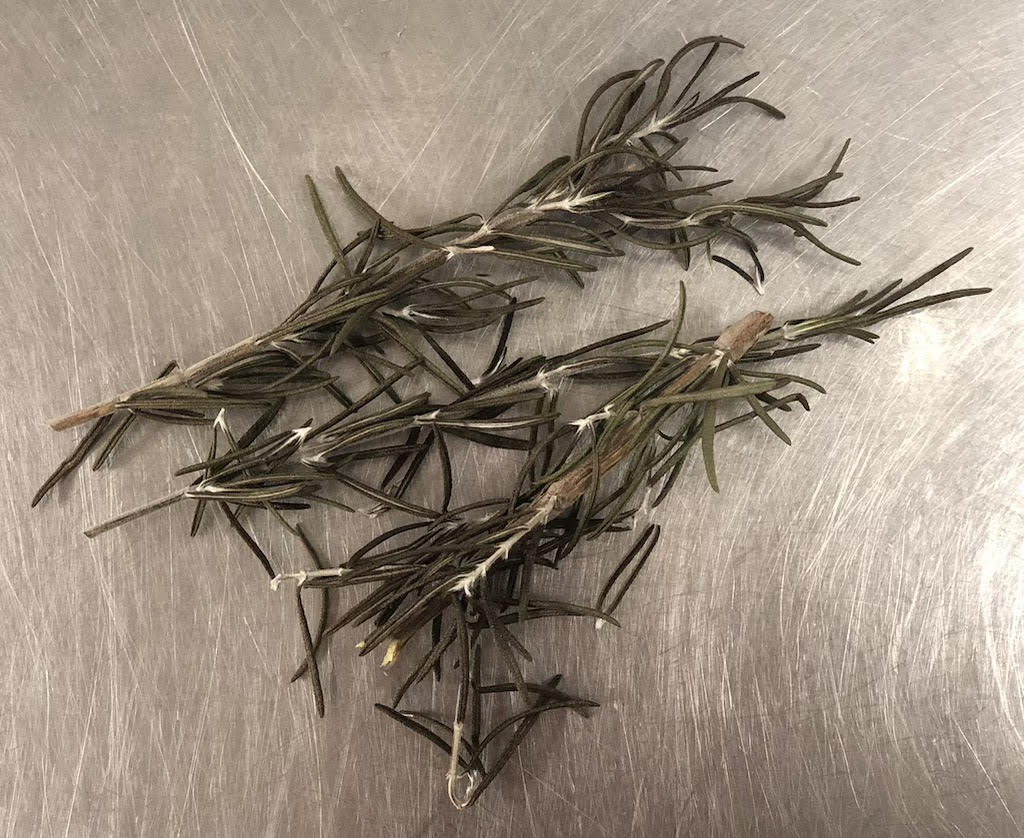 Rosemary
Rosemary is one of the most popular herbs. It's an evergreen shrub with a wonderful flavor and aroma. Use it in soups, sauces, stews, roasts, and stuffing. 
Rosemary pairs well with chicken, fish, beef, lamb, pork, veal and wild game.

Rosemary is found in recipes for breads, cream cheese, cream sauces, salad dressings, marinades, sauces, soups, stews and sauces.

Rosemary enhances apples, cheese, eggs, eggplant, lentils, mushrooms, onions, peas, potatoes, spinach, squash and tomatoes.  

Works well in combination with bay leaves, chives, garlic, oregano, parsley, sage and thyme.
Each package will contain 2 large twigs of freshly dehyrated rosemary twigs. 
Add the whole twigs to a long cooking stew or soup but remove the woody stem before serving. For other uses chop before adding to the dish and enjoy the delightful fragrance.