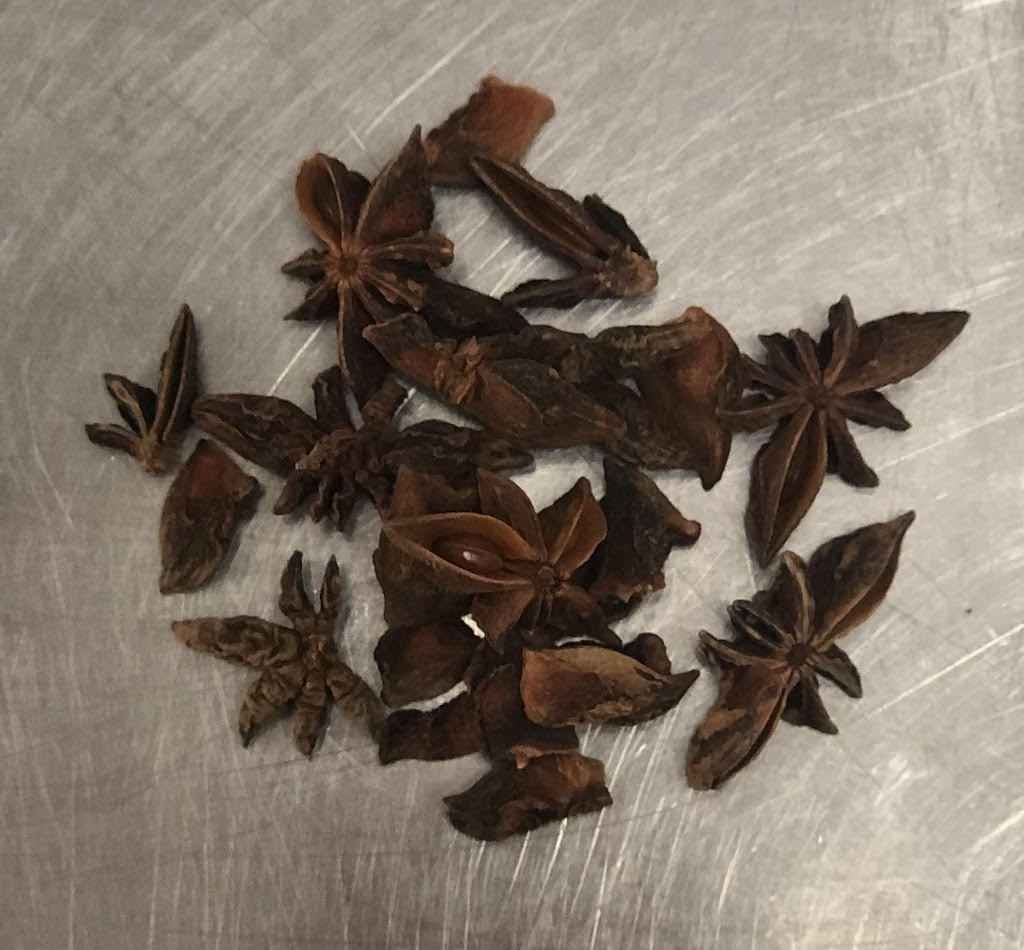 Star Anise
Star anise is one of the most beautiful spices and considered lucky if it has eight or more arms. 
Star anise is a staple in asian cooking. It's delicious in baked goods but also great with chicken or red meats, fish, fruit, leeks, pork, pumpkin, and root vegetables.
Use just a couple of "arms" of the star anise to add mysterious flavor to a dish.
Half ounce packet.